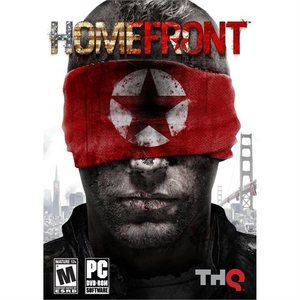 **This contest is over! Thanks for entering**
It's time for our 2nd contest here at No High Scores. It's our way to show some appreciation to our readers for sticking around these past 30-some-odd days and making the blog a success. To show you how much we care, we're giving away a free Steam code for THQ's Homefront.
Wait, wait, hang on.
I know we've been rather critical of Homefront, and Mike even called it a 'turkey', but I say you find out for yourself and there's no better way than getting a free copy of the PC game which is sure to look a lot better than the 360 version. I think free Homefront will likely be a hell of a lot more fun than full priced Homefront, right?
All you have to do is post a comment in this here thread, letting us know that you'd like a Steam code along with anything else you'd like to add (you guys rock, why doesn't Danielle post more often? Why does Todd hate BioWare?), and come Sunday during the Sunday Time Waster column I'll announce the winner where upon I'll email you your shiny Steam code!
Good luck!