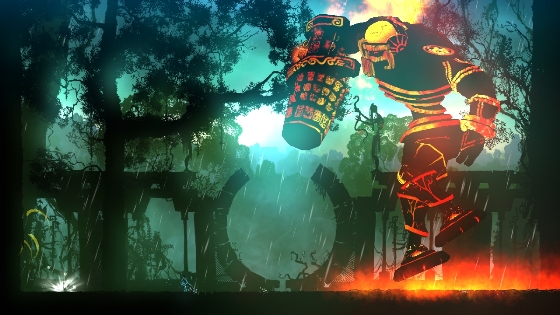 Hey! It's time for another giveaway!
It's been a few weeks since we last gave away free stuff to our wonderful readers who have sworn undying loyalty to everyone here at the No High Scores office.*
This week we're giving away TWO, yes TWO games! One I know is good and the other, well, I do not. You're just going to have to take your chances. It's free, though. The contest is for BOTH games so if you win one, you win both.
Game number one is the newly released XBLA game Outland from UbiSoft, given an "A" review by our very own Michael Barnes this one is certified gold.
Game number two is the newly released sidescrolling PC game on Steam called Capsized. It's being received quite well in the press. You can read more here: http://store.steampowered.com/app/95300/
The Capsized contest is also being run on GameShark's Facebook page.
Capsized is also being given away on Dangercade, which is an indie game news blog run by GameShark's Sr. Editor, and my buddy, Brian Rowe. Head over there and tell Brian we sent you and be nice. Brian's good people. No boot spam, k?
Now, those contests are independent of ours — I just wanted to share the info. Free games are great regardless.
So, we have two codes for each game so two lucky winners will be bagging both games.
Just reply in this thread to enter the contest. Bribes are appreciated but rarely work. I will announce the winners in Sunday's Time Waster.
*We do not have an office.