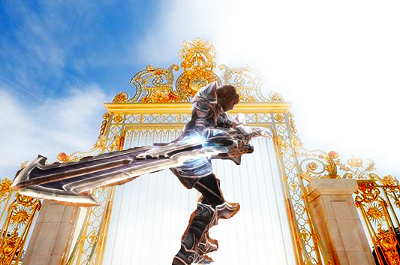 I have to point out that I have yet to play the Kingdoms of Amalur: Reckoning demo. Those damn thieves in Skyrim need me to do all of their fracking work for them despite having half a dozen members that seem to be tasked with nothing but hanging around the Fudging Flagon or whatever the hell it's called.
Ahem.
I mention this only because I have absolutely no reference when processing Reckoning designer Ken Rolston's comments that Reckoning has "…the best, coolest, fastest-paced, most tactile and silly-exciting fantasy combat of any video RPG." Now, it's hard to tell tone of voice and context and all of that when reading these things, so he could be taking the piss, but if not, wow.
He then goes on to add that "Reckoning tries to take a fresh look at the RPG genre, and is trying to be what RPGs will look like and feel like in the future utopia." This last line is what leads me to believe that his tongue is firmly wedged in his cheek. Otherwise he thinks that we'll all be playing Amalur in Heaven. He can't really mean that, can he? I mean, that's just mental.