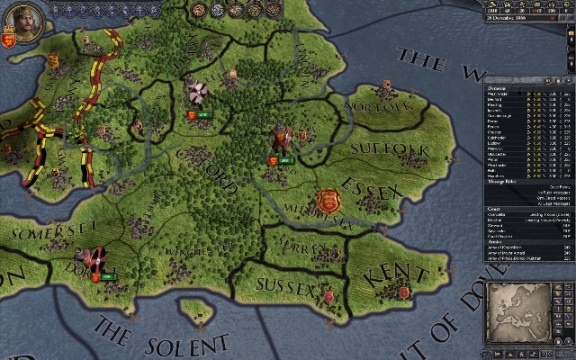 It's been a long time since we held a contest here at NoHS and I cannot think of a better game to kick off the new design than Crusader Kings II. I have written extensively about the game here and just published my take over at GameShark. Even with its faults and quirks I remain completely hooked on CK2 and I'd like to get more people on the Crusading bandwagon.
So here's what I've got: 10 (ten) freshly baked Steam codes which I am more than happy to simply give away because I am such a great person.
To enter:
Method #1: Simply leave your Steam user ID in the comment section below. If you really want to be a peach you can leave a comment about the new design and any features you'd like us to implement. We have a lot of stuff "in the hopper" but we're always open to feedback from you guys.
Method #2: Follow the link to Twitter and give us a retweet. Note that using the Twitter button on the left, handy though it may be, will not enter you in the contest.
Winners will be drawn at random.*
The contest will run until Sunday evening when I write this week's Sunday Time Waster where I will announce the winners.
Good luck!
*As always, I accept bribes.